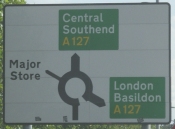 Run a business in or around the Southend area? We're here to offer you some free Search Engine Optimisation tips.
What is Search Engine Optimisation?
SEO is a tricky business… finding a way of getting your website to rank highly with the leading search engines Google and Bing.
What do I need to do to "optimise" my site?
There are several areas in the world of SEO, and the all play a part in getting websites to be noticed and to rank highly:
Getting incoming links to your site from other websites
Optimising the code on your pages to make it Google and Bing friendly
Looking at your keywords and key phrases – the words you want to be found by
Optimising your site to make things more accessible by the online spiders
Where do I start with SEO?
Firstly, we'd suggest you have a wander around this site. It's fairly new, and we're adding content at the moment – perhaps if you can't find what you're looking for, add a comment tothe bottom of this page, or get in touch with us and ask a question.
Alternatively, check out our recommended SEO Books
I'm in Southend… can you help my SEO?
At the moment, we're not offering a Southend Searc Engine Optimisation consultancy service, but you could be cheeky and ask us a quick question if you're unsure of an SEO issue.
What we can recommend, however, is a Search Engine Optimisation course being held at South Essex College, just off Southend High Street. You can find more details at: Southend Search Engine Optimisation Course
If you're in Southend, and new to SEO, we wish you well with your search engine optimisation, and hope you find this site useful.